WHY CHOOSE CAM-ASEAN CORPORATE TRAINING?
It is no longer enough to keep up with trends, changes, challenges, competitors and markets. In today's rapidly changing, expanding, diversifying and globalizing business environment, to sustain and prosper one's needs to stay one step or more ahead of the game.
Businesses need to keep dynamic. To avoid misdirecting business growth diretors, managers and business professionals need to be leaders, not just in their business field but also in communication ability. Today, this means having the acumen to adapt to all and every change. English remains the lingua franca of business, but Chinese is soaring in importance. To reflect this, CAM-ASEAN provides training in the medium of Chinese as well as English.
Each module in CAM-ASEAN's Corporate Training Program features work skills training in state-of-the-art methodologies at the forefront of your work field. Furthermore, we can present in the World Language of your choice. The content of our courses will train your staff to bring your business to your goals and objectives and they will accomplish these ends with confidence and flair.
Preparation
Assess Organization Needs
Assess Individuals
Provide Feedback Carefully
Maximize Learners's Choice
Encourage Participation
Link Learning EQ to Personal Values
Adjust Expectations
Gauge Readiness
Training
1. Corporate English Program
2. Corporate Chinese Program
3. Fast Trach Business English
4. Skills Training Program
Outcomes
1. Language Competency
2. Communication Skills
3. Positive Attitude
Outcomes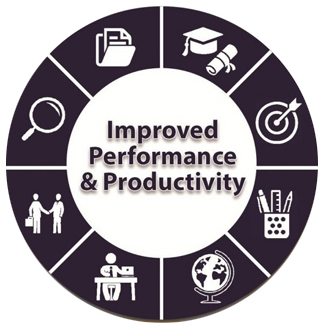 Our Clients