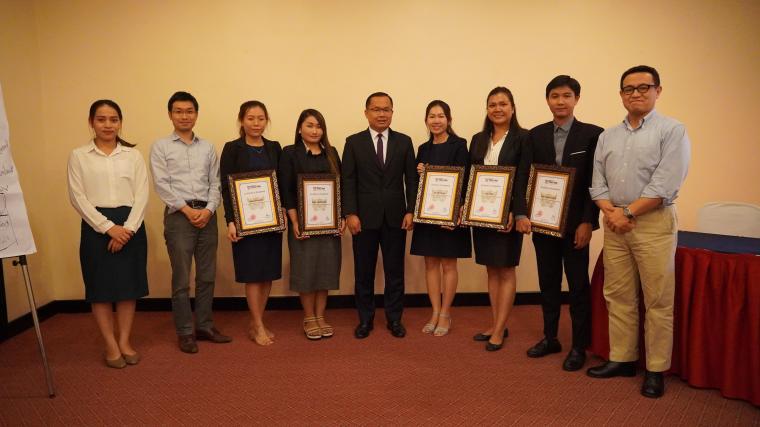 Training of Trainers
Training the trainers is important as it helps them impart their respective trainings more efficiently and effectively. It actually gives them an opportunity to work on their skills and core competencies and come out with something more exciting, innovative and unique, eventually benefitting the end – users. Trainers are able to maintain a dialogue with various participants and groups of learners. Their strong communication and interpersonal skills help them attract and maintain attention, break the ice, shift the focus of learners when needed, and be heard by the audience.
Training is designed for the busy professionals, being short and intensive and combining lecture and demonstration. We place a great emphasis on making the training practical, getting participants to practice the techniques taught. The exercises carried out focus on specific issues and cases related to people management skills and leading in challenging situations. Trainers provide advice relevant to your circumstances and requirements based on their experience. Participants have ample opportunity to discuss specific requirements with the trainer. During the training, we focus mainly on: - Activities Based - Experiential Sharing - Role Play & Simulation - Game Based - Learning Action Plan - Case Study - Discussion - Facilitation - Evaluation - Pre-Test and Post-Test for All Participants.
This course is intended for subject matter experts who wish to transition into training professionals in their areas of expertise. This course is also designed for anyone interested in learning more about adult learning and training.
Icebreakers, Slide Presentation, Exercise Bank, Case Study, Select Sequence, & Prepare Learning Activities
Training of Trainers provides the groundwork for trainers to begin developing and refining their training and facilitation skills using a variety of methods to deliver the best learning experiences and improve learner engagement and retention. Over time, trainers will develop their practical skills further because of this course.
Objective
After joining this training, participants will be able to 1. Conduct training need assessment 2. Access participants' knowledge, attitude and skills 3. Use training techniques for adult learners 4. Identify own training style 5. Design active training techniques 6. Facilitate training engagingly and effectively 7. Deliver training with right skills and attitude 8. Create effective instructional design and ppt 9. Incorporate humor, stories, and creative approaches to motivate and energize the group 10. Evaluate the training process to improve its effectiveness 11. Create a positive attitude toward training