OVERVIEW COMPANY
CAM-ASEAN is strengthening its efforts in the pursuits of education and training excellence. With the inclusion of the Chinese Department, our total student population has now surged to 1,500 - a 25% increase year-on-year. We are delighted to announce the expansion of CAM-ASEAN Corporate Training, a program exclusively developed for our corporate clients and working professionals. CAM-ASEAN Corporate Training offers customized English, Chinese and soft skills training for corporate employees who need to improve their language and skills sets for their personal and professional growth.

Our training organization comprises a mix of national and international language and soft skills training specialist, dedicated to providing the most efficient and effective solution to all your training requirements. All our courses are highly interactive and include activities, games, discussions and exercise throughout, which engage the learners and help inculcate the learning.

We welcome this opportunity to share our expertise with you.
Preparation
Assess Organization Needs
Assess Individuals
Provide Feedback Carefully
Maximize Learners's Choice
Encourage Participation
Link Learning EQ to Personal Values
Adjust Expectations
Gauge Readiness
Training
1. Corporate English Program
2. Corporate Chinese Program
3. Fast Trach Business English
4. Skills Training Program
Outcomes
1. Language Competency
2. Communication Skills
3. Positive Attitude
Outcomes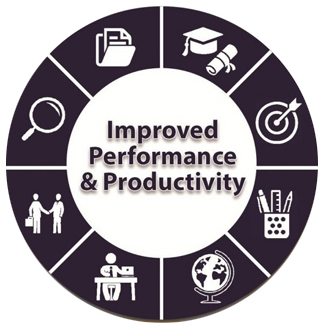 WHY ARE WE DIFFERENT?
Our clients tell us we unique for a variety of important reasons including:
Deep customization
Industry specialization
Interactive learning
Extensive curriculum
Traditional and digital delivery modalities
Experienced and expert facilitators
Results in initiating and sustaining change through the organization