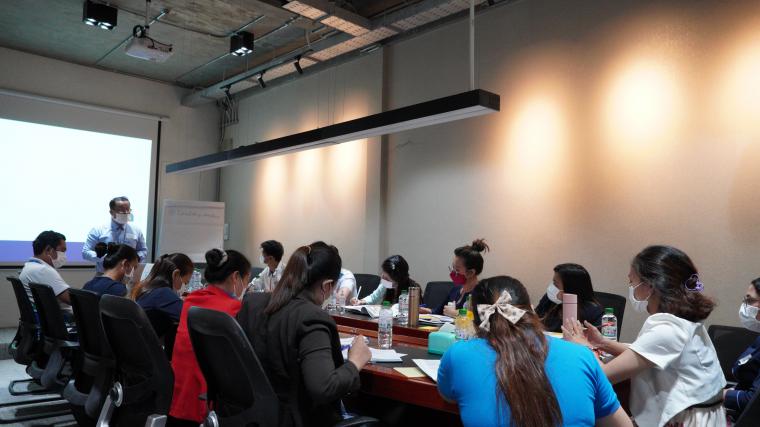 HRM for Frontline Manager
Front Line Managers (FLMs) are the managers of staff at the grass-roots level at the forefront of performing management activities, who play an important role in the achievement of enterprise's whole objective and the implementation of enterprise plan to the individual staff and first-line staff. Frontline managers make up roughly 60% of a company's management ranks. It is the frontline managers who must motivate and bolster the morale of the people who do the work—those who design, make, and sell the products or deliver services to customers.
Training is designed for the busy professionals, being short and intensive and combining lecture and demonstration. We place a great emphasis on making the training practical, getting participants to practice the techniques taught. The exercises carried out focus on specific issues and cases related to people management skills and leading in challenging situations. Trainers provide advice relevant to your circumstances and requirements based on their experience. Participants have ample opportunity to discuss specific requirements with the trainer. During the training, we focus mainly on: - Activities Based - Experiential Sharing - Role Play & Simulation - Game Based - Learning Action Plan - Case Study - Discussion - Facilitation - Evaluation - Pre-Test and Post-Test for All Participants.
Icebreakers, Slide Presentation, Exercise Bank, Case Study, Select Sequence, & Prepare Learning Activities
HR roles as widely appreciated by the most of business leaders & entrepreneurs. It is not only liable by HR department, but also entitle business department. This program will build & enrich capacity of line manager or senior manager in managing people efficiency.
Objective
• HRM in today philosophy: each participant will be inspired how significant of HR function in the company, and how each HR Specialist could contribute to build the high performers & retain the high performers for the company. • HRM in today practices: each participant will be equipped on various HR practices such as job analysis & planning, interview hiring, training, coaching, performance appraisal, and employee retention.