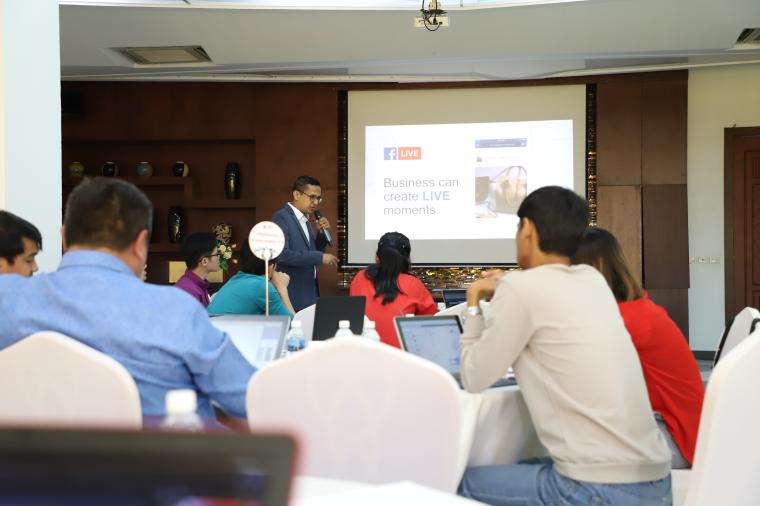 Marketing Essential
The importance of marketing for your business is that it makes the customers aware of your products or services, engages them, and helps them make the buying decision. Furthermore, marketing plan, a part of your business plan helps in creating and maintaining demand, relevance, reputation, competition, etc. It educates many people about a certain product. When people are well-informed about your product, your sales will increase. Marketing is a great help for many business establishments to create revenue options. It is when business sectors use different marketing strategies to increase business profits.
Training is designed for the busy professionals, being short and intensive and combining lecture and demonstration. We place a great emphasis on making the training practical, getting participants to practice the techniques taught. The exercises carried out focus on specific issues and cases related to people management skills and leading in challenging situations. Trainers provide advice relevant to your circumstances and requirements based on their experience. Participants have ample opportunity to discuss specific requirements with the trainer. During the training, we focus mainly on: - Activities Based - Experiential Sharing - Role Play & Simulation - Game Based - Learning Action Plan - Case Study - Discussion - Facilitation - Evaluation - Pre-Test and Post-Test for All Participants.
Typical participants include marketing person who need standardize and professionalize their communication skills.
Icebreakers, Slide Presentation, Exercise Bank, Case Study, Select Sequence, & Prepare Learning Activities
Marketing Essential is the activity, set of institutions, and processes for creating, communicating, delivering and exchanging offerings that have value for customers, clients, partners, and society at large.
Objective
After joining this course, participants will be able to • Identify the right customer segment • Design, develop and produce a product or service which is needed by this customer segment • Communicate the benefits of the product or service to the customer segment by creating a unique place inside the customer's mind • Identify the common customers' Objections • Gain profit in return • Deliver the value to the customer through the product or service